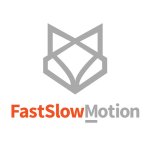 Fast Slow Motion
Fast Slow Motion
We have a few key reasons why it's a fun place to be here:

Growth: There is a ton of opportunity for professional and personal development for our employees and lots of room for promotions and upward mobility. Our team has grown from 30 people to 100+ in the past 12 months. We want to exceed expectations again in 2022 and continue to provide the highest standard of work and service to our clients, but we also want to provide more opportunities for fantastic Salesforce Professionals who join us.

Variety: We work with every Cloud, Product and Tool Salesforce has on offer in its Suite, every day is different. We are a 1 - Stop shop for our clients, so you can work on any project, so you continue to be challenged and learn. We work with Sales Cloud, Service Cloud, Experience Cloud, CPQ, Field Service Lightning, Marketing Cloud, Pardot, Health Cloud, Financial Services Cloud + more

Pure Consulting: We are Business Operations Experts so we work with our clients to develop better processes prior to building out the systems. We are pure Business Consultants and we love technology. We are experts in Salesforce Implementation for small to medium businesses.

Impact: We work with growth businesses, those companies that are growing, and we partner with them to help them scale and create sustainable businesses. In every case we fully own the project lifecycle and get to make transformational changes every day. We see the needle move fast here. We do not provide Managed Services to our clients, so the majority of our work is exciting, greenfield and project based.

Flexibility: FSM has been working remotely since day one, we have no travel requirements and you don't have to be on site with the client. You can work where ever you like. There is NO Micromanagement here, so you control your own schedule and decide the hours you work.

High Achievers: Check us out on the AppExchange to see the reviews of our work. We are a hugely collaborative team based company. No silos or islands!
Birmingham

,

Alabama

,

United States
Birmingham

,

Alabama

,

United States
Company Information
Fast Slow Motion is a Salesforce Summit Partner Consultancy

We Design.
Salesforce isn't a one-size-fits-all baseball cap, it's a tailor-made suit that can make you look good and work better. That's why our process begins with understanding your company and its needs. We work with you and your team to address issues across the organization and find opportunities for improvement. Then we make a plan.

We Build.
It's a process, not a project. That said, we also want you to see ROI as quickly as possible. The foundational work we do with you and your business will inform all future endeavours. We don't offer advice that fades with time.
You Evolve.
Our business model encourages experimentation. After all, the more you work with Salesforce, the more comfortable it will feel. Each new breakthrough will improve productivity in ways unique to your business. And we'll be right there if you need our help.

Our team of entrepreneurs, growth business operators, and certified Salesforce experts can help your business.

100+ Team Members

250+ Salesforce Certificates

Salesforce Partner Since 2014

1200+ Projects Completed

500+ Clients in 100+ Cities in 36 States

5 Star Rating on App Exchange


Impact + Flexibility + Winning
We know how hard it is to grow a business, and we are passionate about helping others build their business the right way. We want to be a blessing to leaders as they grow businesses.

Our team is rapidly expanding, and we're constantly on the lookout for fresh faces that embody Fast Slow Motion!
Company History
Fast Slow Motion has been in business since 2014.
No job openings
---