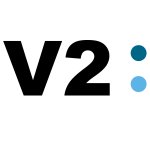 V2 Strategic Advisors
V2 Strategic Advisors
We offer a thriving boutique culture that is focused on growing you. Our JPC (Job-Personal Life-Career) philosophy delivers a healthy balance of personal and professional growth along with our continued investment in your development. We have a custom-designed goal-setting and coaching solution to help design your path forward in your career, as well as the opportunity to gain certifications across all of our technology partners (Salesforce, Snowflake, & Tableau to name a few). We offer competitive pay and bonus structure and our benefits package, while not only competitive and comprehensive, focuses on personal wellness at all levels for our team members.
Delray Beach

,

Florida

,

United States
Delray Beach

,

Florida

,

United States
Company Information
At V2, providing speed and direction to our clients' operations is our passion. To do this, we bring together a diverse and remarkable group of world-class consultants, business analysts, and developers with intellectual curiosity, a passion to grow, and the confidence to share modernistic ways of thinking. We provide consulting services to clients in need of customized Salesforce solutions to optimize their organization.
Company History
Our journey began in a small apartment by a physics major turned software salesman who believed that software-as-a-service consulting could be done better. Armed with a credit card and an abundant passion for pioneering a new approach, our founder, John Tanner, embarked upon a journey that began with a thoughtful analysis around how physics concepts could be leveraged in business.

Prying open his old college textbooks, he was reminded of fascinating concepts like velocity (a vector with speed and direction) and voltage (a measure of potential energy). Velocity + Voltage became the foundation of V2 and remain key tenants our team utilizes as world-class consultants.

A bit geeky? Sure. But taking a fresh approach to consulting has served us well, propelling V2 into a respected, market-leading boutique firm. We're formulaic when appropriate, agile always, and evolving daily.
No job openings
---