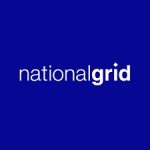 National Grid
National Grid
Warwick

,

Warwickshire

,

United Kingdom
Warwick

,

Warwickshire

,

United Kingdom
Company Information
National Grid touches the lives of almost everyone in the UK, with an energy network that stretches across the Atlantic. We're an international team, and our work underpins the lives of millions of people. Feet forwards, head up, and eyes bright, we're working hard to create value for people today – and shape the future of energy tomorrow.
In the UK, we don't generate or sell energy – we join the dots to get energy from A to B. From making a cup of tea in the morning, to keeping the lights on in hospitals, our electricity network puts power in the hands of people. Without it, the world as we know it would grind to a halt.
The world of energy is changing beyond recognition. Working at National Grid, you won't just be touching the lives of almost everyone in the UK – you'll be shaping the way we use and consume energy for generations to come.
Our values and principles
At National Grid, through listening to what our customers need, every day we do the right thing and find a better way.
As a National Grid employee, you'll treat our customers as a priority, taking time to listen and work with them to help give them the best experience we possibly can. You'll need to be proactive and flexible in your approach and continually look for ways to exceed their expectations – sometimes in unexpected and helpful ways. You'll provide accessible information when our customers need it and make things simple by using your expertise to guide them. Above all, you'll follow through on your promises to deliver value, drive efficiency and give them a great customer experience.
We offer inclusion and diversity training for everyone here at National Grid, with a view to building an inclusive working environment and developing all our employees. Training opportunities range from unconscious bias and reverse mentoring to targeted training initiatives which are tailored to support our diverse and innovative work force.
No job openings
---