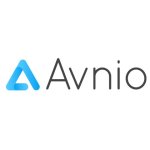 Do more of the right business — Combining language recognition, artificial intelligence, and custom qualification scoring; get insights into your propensity to win. Avnio RFx understands and answers the most complex documents in seconds.

Salesforce native — Avnio RFx is the only 100% Salesforce native RFP solution. Designed for a simple user experience throughout the RFP response process; set up and go with no coding or training required.

Not on Salesforce? No problem, Avnio RFx connects directly to your CRM and other Business Apps.

The Avnio Assistant — Get back the time you need to craft perfect winning response by using our most advanced AI assistant. You can query your knowledge library for any kind of data point. Got a question? Just ask.

Bid / No Bid — Baked into the Avnio RFx process is a Bid / No Bid process that indicates your propensity to win a bid, overall helping you win more of the right business.

Don't work harder, work smarter — Avnio RFx is the only solution you need to produce flawless RFP responses. Take away tedious tasks that are slowing you down and win more of the right business
London

,

London

,

United Kingdom
London

,

London

,

United Kingdom
Company Information
Avnio is the only 100% Salesforce-native RFP automation solution. Avnio helps organisations win more of the right business by answering complex RFPs in seconds and turning your company knowledge into your most valuable asset. Get out of the endless loop of searching for the right information or identifying the right individual or SME who has the answer.

With an AI powered conversational assistant, Avnio empowers an organisations and their team members to answer the questions they have immediately, no matter where in the world they are.

The world of RFPs, RFIs, PQQs, DPIAs, DDQs, Tenders, Security Questionnaires and Proposals is changing. Avnio is at the forefront of the wave of disruption sweeping many industries, ready to support organisations through the times ahead.

Avnio believes in passionate innovation at all times. We deliver the leading RFP automation solution by listening to our clients and delivering what they need. Built by a team that has worked with proposals, presales, RFPs, and security questionnaires for years, Avnio is your ideal solution to make your company more efficient and win more of the right business.
Company History
Avnio is a London based startup with a presence in India and US. Founded in 2019, Avnio is a leading provider of RFP and PreSales automation software solutions.