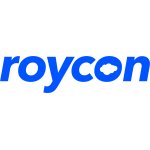 Roycon is built on the core values of respect, trust, and loyalty. We trust our employees to do their jobs without intervention or micromanagement. This ideology resonates through the organization and we've seen its proven success through growth and KPIs. We respect one another both personally and professionally. We are a team of professionals with a binding connection that fosters loyalty, and echos friendship.
Austin

,

Texas

,

United States
Austin

,

Texas

,

United States
Company Information
We're a technology-driven, people-first, and highly collaborative organization. With a flexible work-from-home environment, our employees have unlimited vacation and sick leave that affords them the work-life balance they need to thrive. With flexible work-from-home schedules, we encourage our team to be a part of a connected community via Slack channels. This allows our team to remain constantly connected. With an emphasis on a family-friendly culture, our team stays connected via weekly virtual happy hours, annual gatherings, and friendly GIF competitions. We believe in putting our employees first, because, without them, we couldn't do what we do.

When possible we enjoy the opportunity to give back. Recently, we hosted a team event and participated in the Montrose Grace Place's Gingerbread House Contest. As a virtual team winner, our "A Little White Chapel" allows MGP to host 10 months of creative youth night programming for LGBTQ+ houseless neighbors in the Houston Area. We believe in a people-first culture.

No job openings
---