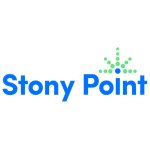 Stony Point, Inc.
Stony Point, Inc.
Gainesville

,

Florida

,

United States
Gainesville

,

Florida

,

United States
Company Information
Stony Point, Inc. was founded in 2011 as a Salesforce Consulting and ISV partner. Our focus from day one has been on helping people who work with Salesforce.

Stony Point is well known and well respected in the Salesforce ecosystem as a Salesforce Training partner. We run instructor-led training classes, boot camps and academies to prepare technologists for certification as well as for work as administrators, consultants, developers, architects and more. We also create and deliver custom end user training, adoption and change management programs for global teams.

Our clients include many of the largest Salesforce consulting partners as well as large and small companies who use Salesforce extensively, and those companies also come to us when they are trying to fill open permanent positions or contract roles. We act as matchmaker to connect great talent with great companies. There's no cost to the candidate, and you are free to continue seeking jobs through other channels. Simply put, we can get your resume in front of the people who make hiring decisions.

No job openings
---