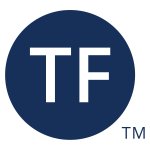 Ferry International
Ferry International
Tom Ferry is a business coaching company that provides professionals and entrepreneurs with one-on-one coaching, experiential training events, and online productivity products. In his 30+ years as a leading real estate coach, Tom Ferry has perfected the proven success systems to help professionals fulfill their greatness.

In 2019, Ferry's company re-invented its online coaching portal, illūm, to provide an even greater user experience. The revolutionary coaching platform includes goal setting capabilities, tracking and measuring tools, on-demand roleplays, thousands of resources and a powerful agent-to-agent referral system.

In addition, the company recently released its 2020 events schedule including a brand-new event called Operations Edge into its ever-popular lineup of Sales Edge, Marketing Edge, Shift!, and its flagship Success Summit. These powerful training events span all aspects of successfully running a real estate business, including proven lead generation strategies, lead conversion skills, sales scripts, business planning and much more. All of the events are geared toward helping real estate professionals maximize productivity, better serve their clients and create more successful businesses. 

About Tom Ferry:

As the #1 ranked Real Estate Educator by Swanepoel Power 200 and founder/CEO of real estate's leading coaching company, Tom Ferry brings 30+ years of coaching experience to agents worldwide. His ever-growing influence impacts professionals in a wide variety of ways – including rigorous accountability coaching, the popular #TomFerryShow delivering free, fresh and relevant real estate tips weekly, highly engaging training events, two best-selling books, and his legendary keynote speeches.
Santa Ana

,

California

,

United States
Santa Ana

,

California

,

United States
Company Information
Strong Values and Culture: Our mission is "Holding Professionals Accountable to Fulfill their Greatness" and that means we are super-focused on supporting our members, employees and partners to set big goals and do whatever it takes to achieve them. We are growth oriented and offer a positive, upbeat environment. We have been voted one of Orange County's top workplaces six times!
Competitive Benefits: Taking care of our team is important. We offer medical, dental, and vision insurance, a 401k with company match, paid holidays, 15 days of PTO, paid parental leave, and everyone gets their birthday off.
Hybrid Working*: Our teams typically meet in person every other Wednesday and have the option to work from home the rest of the time. This way, we get the best of both worlds - in person collaboration and work-from-home flexibility.
Great Boss: Tom Ferry has been called the Tony Robbins of real estate. He's a speaker, a business coach, a best-selling author, and one hell of a great guy to work for!