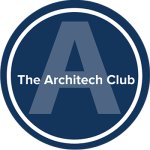 The Architech Club
The Architech Club
London

,

London

,

United Kingdom
London

,

London

,

United Kingdom
Company Information
Thank you for your interest in The
Architech Club! We're pleased to
share that we have the following
role available:

Salesforce Developer
Permanent
Fully Remote
From £60,000
(based on experience)

About The Architech Club (TAC - [
tæk
])
We're a holistic Salesforce consultancy, founded in Autumn 2019 by Gemma
Blezard, award-winning founder of Ladies Be Architects and a Salesforce MVP.
We're also a Ridge level Salesforce consulting partner.
Our clients are Salesforce customers, prospects and partners alike; we provide
strategic, architectural consultancy services that deal with the "How" around
Salesforce. We guide our clients through Salesforce implementations, we show
them a way out when things go wrong, and we cast an independent,
experienced eye over a Salesforce project to make sure it's set up to run to
optimal effect.
This is our home for Salesforce architects. Everything about the
way we do things relates to our values, which are Trust, Humanity,
Transparency and Ownership.
We're called a Club for a reason - this is our home for delivery leaders who
genuinely want to see customers succeed in technology. And we only get the
best leaders if we recruit from the widest pool possible. We welcome
applications from all backgrounds, ages, orientations, and identities.


About You

You are:

●
A confident and experienced Salesforce developer with 3+ years'
experience working on the platform in a consultancy, ISV, or other
partner capacity.
●
Passionate about Salesforce and creating success for the customer.
●
Someone who thrives on learning and sharing success
●
A highly-effective communicator, building excellent relationships, and
can work autonomously as well as in a team.
●
A natural collaborator and you'll bring fresh ideas backed up by real
experience to help make our customers successful.
●
Decisive, thoughtful, and you care about a job well done.
●
Someone who places user engagement and future-proofing at the
centre of your approach.
●
Someone who shares ideas and tasks with your team-mates with no
ego.
●
Comfortable engaging with our team of delivery professionals, always
ready to challenge an idea or concept respectfully, and you encourage
others to stick with the bigger picture.
Job Summary

Responsibilities:

●
Participating in requirement gathering and design workshops
●
Engaging with architects to draw up technical specifications
●
Creating proof-of-concept solutions based on designs
●
Writing solutions in code, as well as declarative tools on the Salesforce
platform
●
Technical support for other members of the team to assist in their work
●
Participating in delivery workshops with the customer
●
Setting up development environments and migrating components
through release stages
●
Assisting with the QA process as necessary
●
Communicating with customers and providing support
●
Documenting work and sharing knowledge with the team
●
Participating in the creation and updating of roadmaps
●
Any other tasks as applicable.
Required Qualifications

●
Good understanding of software development on the Salesforce
platform
●
A confident understanding of Salesforce products and the wider
ecosystem
●
Strong communication skills, written, verbal and online interactive
●
3+ Years of experience with the following technologies:
○
Apex
○
Visualforce
○
Javascript and Lightning Web Components
○
CSS
○
HTML
●
Platform Developer I certification
●
Excellent IT literacy: confident working with Google Docs, Sheets,
Slides or equivalent office and teleconferencing applications
Knowledge, Skills, and Abilities
As Standard
●
A people person
●
An individual contributor who can work independently
●
A proactive personality, with a can-do attitude
●
Excellent collaboration skills
●
Available and responsive to questions and instructions
●
Bring your personality to work, leaving your ego at home
●
Making sure our values and standards are maintained in everything
we do
●
A coaching attitude that helps our people grow through a culture of
respectful feedback.
As a Bonus
●
Bachelor's/ Postgraduate degree or professional qualification in
Business, Management, Finance or a similar field of study
●
Salesforce certifications
●
Active in the Salesforce community.