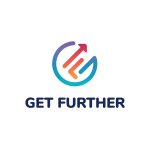 Get Further is a progressive and socially conscious, growing organisation where our team members can have an outsized impact on its success and development. We offer 36 days of holiday per year (including bank holidays), ongoing learning and development opportunities, flexible hybrid and remote working, termly 'in person' team development days and free tea, coffee and fruit in our office.
London

,

London

,

United Kingdom
London

,

London

,

United Kingdom
Company Information
Get Further is a London, UK based charity that aims to reduce educational inequality and increase social mobility by providing highly qualified maths and English tutors to students re-sitting their foundational qualifications in Further Education.
Without GCSE English and maths, young people are more likely to drop out of education and are locked out of many university courses, apprenticeships and professional roles. This is a huge challenge for social mobility in our country. We know that having a tutor can help to close gaps in education – but too often, this is out of reach for young people from disadvantaged backgrounds studying in further education.
We want to change this story. Get Further is the first charity in the UK dedicated to providing free, innovative catch-up tuition to young people who missed out on gateway English and maths GCSEs at school. Our tuition is delivered by high quality tutors, who are trained by our expert English and maths teachers. With the disruption to education from COVID-19, now, more than ever, many students are in need of extra help to address the learning they have lost. This year, we want to help more students than ever to get back on track in education and have greater opportunities for progression in their chosen career.