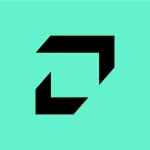 We are a fully remote team with professionals all around the globe. People here trust each other, we do not have to micromanage processes to deliver exceptional results. Zaelab partners with world's leading companies, and we provide our people with unlimited PTO and annual bonuses.
Westport

,

Connecticut

,

United States
Westport

,

Connecticut

,

United States
Company Information
Zaelab is the certified, trusted, and preferred partner with leading B2B commerce experience. Zaelab has successfully delivered 100+ digital commerce experiences to market. As a client-focused partner, Zaelab has helped leading B2B organizations navigate the digital economy. Global brands including ABB, Titleist, Milwaukee Tools, and GE have successfully deployed leading digital experiences working with Zaleab.
Company History
Zaelab was founded in 2010 by Chief Executive Officer, Evan Klein. Klein comes by the e-commerce space honestly: he created his first e-commerce store at age twelve as eCommerce was invented, which quickly became the world's largest online DVD wholesale storefront. From there, he led the digital transformation for a small B2B publishing company, converting inefficient manual processes into a highly automated and streamlined digital subscription business model and digital commerce platform. It was these experiences that shone a light on the underserved B2B market.

Zaelab formed to resolve inefficiencies in how solutions get delivered to market and to ensure a strong level of digital innovation was available to B2B organizations. With a continuous innovation delivery model, Zaelab has an agile and innovative approach to managing the entire lifecycle of B2B digital commerce solutions through consulting, experiences, platforms, and operational practices.