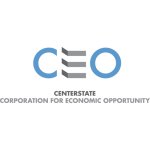 CenterState Corporation for Economic Opportunity
CenterState Corporation for Economic Opportunity
CenterState CEO prides itself on workplace culture with a flexible work schedule, work environment and family friendly policies. We have consistently been named a best places to work in New York State.
Syracuse

,

New York

,

United States
Syracuse

,

New York

,

United States
Company Information
The CenterState Corporation for Economic Opportunity (CenterState CEO), is one of the largest business and economic development organizations in Upstate New York. Headquartered in Syracuse, New York, CenterState CEO is committed to created a region where business thrives, and all people prosper
.
Company History
CenterState CEO was formed just under fifteen years ago through the merge of two organizations that had been serving the Syracuse and Central New York communities for over 100-years.